Generally one refers to substances that one uses to fill tissue as "fillers". These can be one's body's own tissue (autogolous filler e.g. fatty tissue) or material that is foreign to the body (alloplastic filler such as hyaluronic acid). The replenishment of the tissue may be accomplished by implantation or injection. Colloquially, the term "filler" is usually used for injectable, artificially produced substances that are used in aesthetic medicine to replenish wrinkles and increasingly also for augmentation (enlargement) of tissue volume.
In 1977, the first absorbable filler from bovine collagen (Zyderm®) was approved in the US. Since 1981 collagen fillers were also approved in Europe and have long been considered to be the gold standard of the minimally invasive treatment of wrinkles. However, disadvantages were that pre-testing was required to verify possible allergic reactions, as well as the relatively short duration of its effect. Thus, since the 1990s fillers from hyaluronic acid have increasingly replaced collagen fillers. Alongside collagen, hyaluronic acid is an essential component of the connective tissue, but unlike collagen is not a protein, but rather a sugar derivative that is non-allergenic.
It was only in 2003 that the first hyaluronic acid fillers were approved in the US (Restylane®). Since then hyaluronic acid fillers have become the most widely used substances for minimally invasive treatment of wrinkles. Other "reabsorbable" fillers composed of poly-L-lactic acid (Scupltra®) and synthetic calcium hydroxylapatite microspheres (Radiesse®), in contrast play a subordinate role in specific procedures like so-called "liquid lifting". To reduce pain from the injections, for the first time in 2008, a local anesthetic (Juvéderm ® ULTRA) was added to the hyaluronic acid filler, allowing less discomfort in treatment, especially to the delicate skin around the face.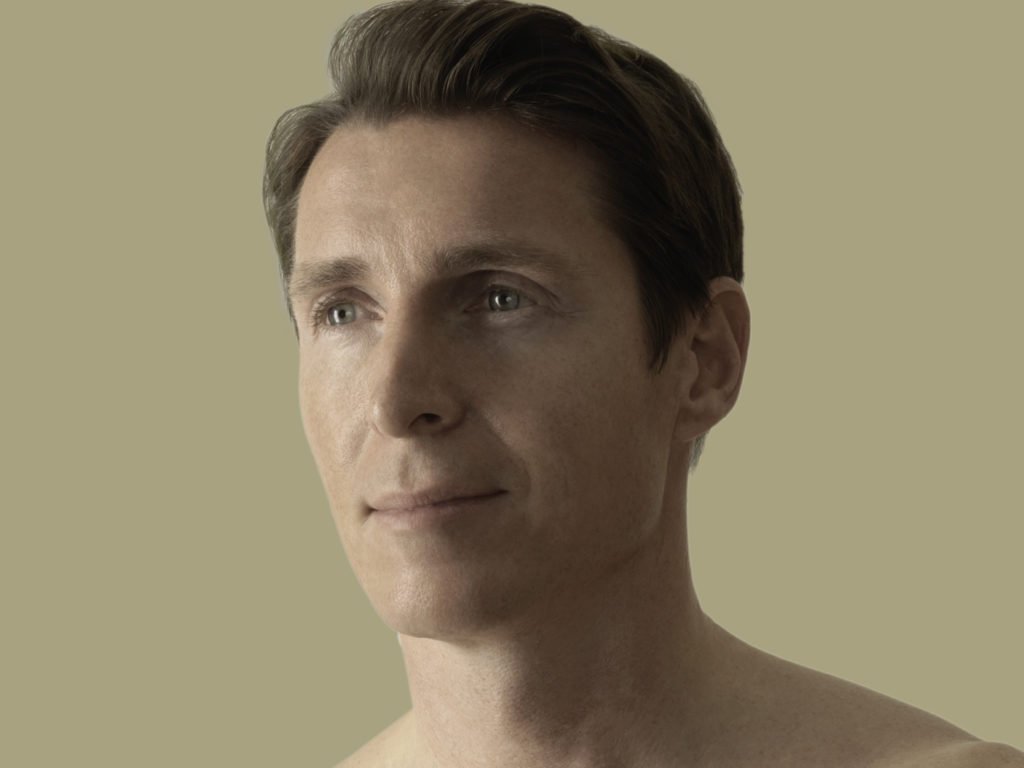 How do fillers work?
In cosmetic medicine there are basically three types of fillers:
Absorbable (non-permanent): the substance can be completely absorbed by the body; the effect is therefore temporary (e.g. hyaluronic acid).
Partially reabsorbable (semi-permanent) containing degradable and non-degradable components
Non-absorbable (permanent), can't be absorbed by the body, therefore the effect is permanent.
The exact mechanism of various fillers varies and is not always fully understood in individual cases. The fundamental effect is creating volume. Fillers can replace lost volume or replace deeper tissue layers. This smoothens wrinkles and indirectly tightens skin. Facial contours can be modified through the targeted injection of fillers.
A major advantage of resorbable fillers compared with non, or partially resorbable fillers is the complete degradation in the body, thus avoiding long-term complications and permanent side effects, such as reactions to foreign matter (granuloma formation), inflammation and scarring, which are difficult to treat. The use of permanent and semi-permanent fillers are generally discouraged.
Hyaluronic acid filler
Today absorbable fillers are mainly composed of hyaluronic acid. This is a sugar molecule that is a natural component of the connective tissue of the skin and other organs. Through the aging process, environmental influences and other factors, the amount of water-binding hyaluronic acid in the skin continuously decreases. The loss of moisture and the age-related decline of elasticity of the skin leads to the formation of wrinkles. Hyaluronic acid fillers bind water and can restore lost volume and smooth out wrinkles. Although the filler is completely degraded by the body, this process is slowed down due to cross-linking of the hyaluronic acid, thereby ensuring a long lasting effect of the treatment.

Considerations
Hyaluronic acid fillers are suitable for corrections in the following areas:
Frown lines
Crow's feet/smile lines
Tear trough deformity
Nose (contouring)
Cheeks (volumization, wrinkle treatment)
Lips (augmentation, contouring, wrinkle treatment)
Nasolabial folds
Marionette folds
Chin (augmentation, contouring)
Deep wrinkles can be alleviated and fine wrinkles smoothed. Lips can be given more volume and lip contours can be improved, achieving a natural and attractive appearance. Fine lines around the mouth can corrected and their progression prevented or coarse wrinkles ameliorated. Cheeks can be volumized and a youthfulness contour created. Dark rings and shadows under the eyes (tear trough) can be removed with long lasting results by filling. Depending on the treated area, the results can last for 6–18 months, sometimes even longer.

Consultation
As prior to any other cosmetic treatment, a comprehensive consultation is required before a treatment with hyaluronic acid or other fillers.
Personal wishes, ideas and expectations can be clarified and the possibilities and limitations of the procedure discussed.
After taking your medical history and a comprehensive examination, you will be informed about possible treatment alternatives.
Only when the treatment with a filler is deemed to be appropriate, will the risks and side effects by discussed and a procedure planned.
Procedure
The injection of fillers is a minimally invasive treatment that can be performed on an outpatient basis.
Since fillers remain in the body for an extended period of time, the injection is made under sterile conditions and the skin is disinfected.
Depending on your pain threshold, you will either be given a local anaesthetic cream or a local anaesthetic by injection.
As some hyaluronic acid fillers (e.g. Juvéderm® ULTRA) already contain a local anaesthetic, in many cases no additional anaesthetic is required.
The actual treatment usually lasts for 15–30 minutes.
The filler is injected at variable depth into the skin and deeper layers with fine sharp needles or blunt cannulas.
The treated region is lightly massaged in order to uniformly distribute the filler and create the desired contour.
Risks
As with any treatment, side effects may also occur with the use of fillers.
Hyaluronic acid fillers are injected with a fine needle or blunt cannula, which may cause slight bruising, redness, bleeding, or temporary discoloration.
Slight swelling and hardening of the tissue may occur temporarily and can mostly be removed by targeted massage.
Allergic reactions can occur in rare cases.
As each filler has specific risks, these will be discussed fully at your personal consultation before any treatment is undertaken.
Preparation
Our aim is to make the time before and after the procedure as comfortable as possible. By following a few tips you can support our care:
Avoid alcohol, smoking and any activities that stimulate the skin's blood circulation immediately before the treatment in order to minimise the risk of bruising and swelling.
Avoid any blood-thinning medication (aspirin, Alcacyl, Marcoumar, Plavix , etc.) or other substances that affect coagulation (vitamin E, gingko, omega-3 fatty acid, etc.) for two weeks prior to the treatment.
The skin should be clean and free of inflammatory processes.
If you have a tendency for cold sores, a prophylactic administration of an antiviral agent should be considered.
After treatment
After the injection of a filler the same recommendations are given as before treatment.
Any medications that inhibit blood clotting or activities that stimulate blood circulation and promote bleeding and swelling should be avoided for 2 weeks, if possible.
Do not apply any make-up for 12 hours.
Only use a fragrance-free moisturizer.
If your lips were treated, avoid very hot or cold drinks.
Don't massage treated areas for 2 weeks after treatment.
Any swelling, bruising or redness at the points of injection should subside after a few days. Contact your doctor if this is not the case.
During the first 2 weeks you should not expose your skin to extreme heat, (sauna, solarium, sunbathing) or cold.
Any slight irregularities can be corrected by massaging the effected area. However, do not massage yourself as this could spread the filler unevenly.
Feel free to contact us any time if you have any questions or need help.
Outcome
Swelling and slight skin discolouration might occur directly after the treatment and will usually subside within a week.
Only once the swelling has subsided can one fully appreciate the effect of the filler.
The result of a filler treatment is usually discreet and does not radically change the appearance and is therefore not usually perceived by others.
The duration of the result varies depending on the filler used, the treatment region and individual factors.
The effect of a treatment with hyaluronic acid fillers last for about 9-12 months on the cheeks and 6-9 months on the lips. The effect on dark circles under the eyes may last for as long as 2 years or more.
Usually the result can be appreciated 2 weeks after treatment.
If necessary minor corrections can be made at this time.
Costs
The costs depend on the type and amount of filler used and the complexity of the treatment.