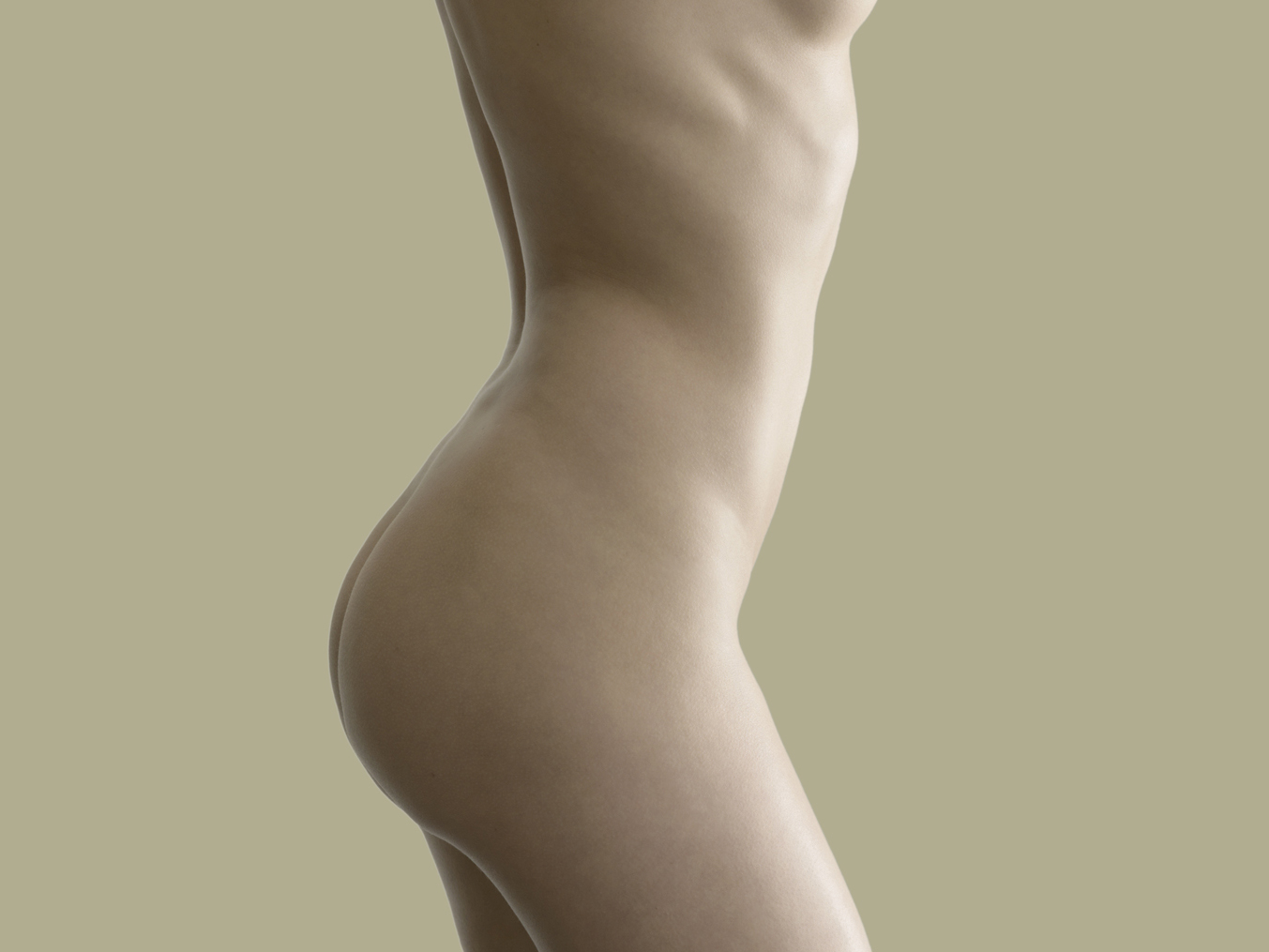 Since January 2015 we offer the original CoolSculpting® technology by ZELTIQ at the AARE KLINIK. CoolSculpting® provides a reliable, effective, safe and non-invasive method for the removal of local fat deposits. CoolSculpting® is currently the only scientifically proven Cryolipolysis technology which reduces subcutaneous fat with the Freeze-Detect technology that prevents damage to the skin during the cooling process.


CoolSculpting® is a non-invasive technique for the reduction of adipose tissue by the external application of intense cold. During the treatment the skin and underlying subcutaneous fat is drawn into the applicator by vacuum whilst the tissue is continuously cooled in a controlled manner. CoolSculpting® is not a method for general weight reduction, nor is it a substitute for conventional methods, such as liposuction. While the technique will also work in an obese person, only limited visual improvement can be expected when compared to someone with small localized fat deposits. Clinical studies have shown that CoolSculpting® is able to eliminate fat cells permanently. However, as with most medical devices, visible results can vary from person to person.
CoolSculpting® is based on the process of Cryolipolysis, which is the permanent removal of fat cells by exposure to intense cold. Controlled cooling of the adipose tissue results in a reduction of fat cells; a process called 'apoptosis' or 'programmed cell death'. A targeted and permanent removal of fat cells was previously only possible surgically using liposuction. Unlike liposuction, where fat cells are directly removed by the surgery, CoolSculpting® initiates the degradation of fat cells non-invasively by the cooling of adipose tissue.
Considerations
When to consider CoolSculpting®
You suffer from a local excess of adipose tissue (fat deposits) in certain regions of the body.
Your excess fat cannot be eliminated through diet and exercise.
In effected areas, there is little or no skin excess and skin elasticity is good.
As with liposuction, CoolSculpting® reduces excess fatty tissue permanently but does not tighten loose skin. CoolSculpting® reduces excess adipose tissue in various areas of the body: abdomen, hips and lumbar region, inner thighs, outer thighs, upper arms, breasts and knees. CoolSculpting® is equally effective in men and women. The goal of CoolSculpting® is to improve body contour, not to lose weight.

Consultation
A prerequisite to a successful cosmetic treatment is careful planning. This starts with a personal consultation at the AARE KLINIK.
Communication of wishes and expectations ascertain what you would like to improve.
Explanation of the possibilities and limitations of a CoolSculpting treatment®.
According to the analysis of your health and medical history, you will be inform about all treatment options. Only if CoolSculpting® proves to be a viable option for you, the treatment planned. This includes being informed about the risks and side effects.
CoolSculpting® treatment is not suitable for people with:
Cryoglobulinemia or paroxysmal cold hemoglobinuria
Known sensitivity to cold, like cold urticaria or Raynaud's disease
Peripheral circulatory disorders in the area to be treated
Neuropathic disorders (for example, post-herpetic neuralgia or diabetic neuropathy)
Sensory disorders of the skin
Open or infected wounds
Bleeding disorders, or use of anticoagulants
Recent history of surgery or scar tissue in the area to be treated
A hernia or a history of hernia in the area to be treated
Skin diseases such as eczema, dermatitis or rashes
Pregnancy or breast feeding
An active implanted device, (e.g. pacemakers and defibrillators)
Procedure
Before each CoolSculpting® treatment, digital photos are taken of the body regions to be treated and measurements are made. The treatment zones are marked with applicator specific templates to ensure precision. For the treatment of various regions of the body, specially shaped vacuum applicators are available drawing the skin and subcutaneous tissue into the cup of the applicator and cooling it for about an hour. For certain areas of the body where suction cannot applied to the tissue, such as the outer thighs, a flat adjustable applicator that is fixed with special straps is used. The cooling of the skin surface is less intense in these areas and therefore requires more time (75 minutes). At the end of each cooling cycle, the treated area is intensely massaged for 2–3 minutes. Since sufficient cooling can only be achieved for one applicator, treatment of different regions is not done simultaneously, but rather one area at a time. Nevertheless, several areas of the body can be treated without a problem in the same session.
For CoolSculpting® no special preparation, anaesthesia or post-treatment is required, which is why it can be carried out at any time. During each cooling cycle a comfortable position is required, thus the treatment usually takes place in a lying or a sitting position. A CoolSculpting® treatment is not painful, but at the beginning of cooling, a sensation of tension or cold can occur which disappears after about 10 minutes. In general, the treatment is not perceived as being unpleasant.

Risks
As with all treatments, side effects can also occur with CoolSculpting®. Complications are however very rare.
The pressure from the vacuum applicators may cause discomfort such as a tension and pinching in the treated area.
At the beginning of the cold treatment an intense stinging, tingling, pain or cramping may occur. These sensations cease, once the area has been numbed by the exposure to cold (ca. 10 minutes).
After the procedure, the treated area might look a bit puffy and feel a bit hard. Temporary paleness of the skin might occur. Once the treated area regains normal body temperature, a feeling of nausea or dizziness may occur. These are normal body reactions and usually disappear within a few minutes.
Bruising, swelling and tenderness may occur in the treated area and the skin may appear red for a few hours after the applicator has been removed.
After the procedure, you might experience decreased sensitivity in the treated area for several weeks.
Other side effects might include: deep itching, tingling, numbness, tenderness, pain in the treated area, severe cramps, muscle spasms, pain or sores.
A CoolSculpting® treatment may be experienced differently from person to person. In some patients the above-mentioned side effects may be delayed. Please contact us immediately if any unusual side effects occur, or if symptoms worsen over time.
In rare cases, patients have reported hardening, nodules or an increase in volume in the treated area.
The desired outcome cannot be guaranteed.
Preparation
Prior preparation for having CoolSculpting® treatment is not necessary. Anti-inflammatory analgesic medication (Voltaren, ibuprofen, etc.) should be avoided immediately before treatment, because they may interfere with the inflammatory process of cold-induced fat cell reduction.
After treatment
A special treatment is not necessary following CoolSculpting®. Anti-inflammatory analgesic medications (Voltaren, ibuprofen, etc.) should be avoided in the first few weeks after treatment, because they may interfere with the inflammatory process of cold-induced fat cell reduction. Even strenuous activities, such as sports can be resumed on the day of treatment.

Costs
The costs of a CoolSculpting® treatment depend on the number of areas treated and thus the number and type of applicators used.
A more accurate estimate can therefore only be made after a personal consultation.