AARE KLINIK for plastic and aesthetic surgery in Bern
The AARE KLINIK is a modern clinic for plastic and aesthetic surgery in Bern run by Dr Oliver Scheufler, specialist in plastic, reconstructive and aesthetic surgery FMH. The clinic is located on the outskirts of Bern city centre in Kirchenfeld.
Under Dr Scheufler's management, the AARE KLINIK has been specifically designed for outpatient aesthetic plastic surgery. This means that many operations are carried out on an outpatient basis using modern and minimally invasivemethods. This has the advantage for patients that time-consuming and expensive hospital stays can be avoided. Nevertheless, there is always the possibility of a short inpatient admission in a single room if necessary.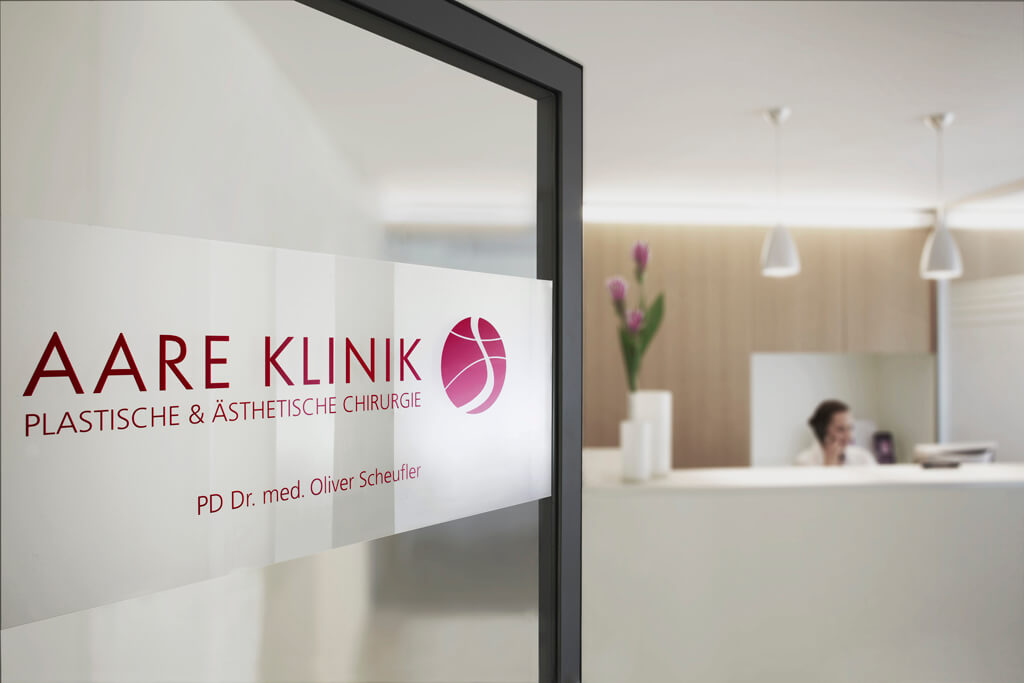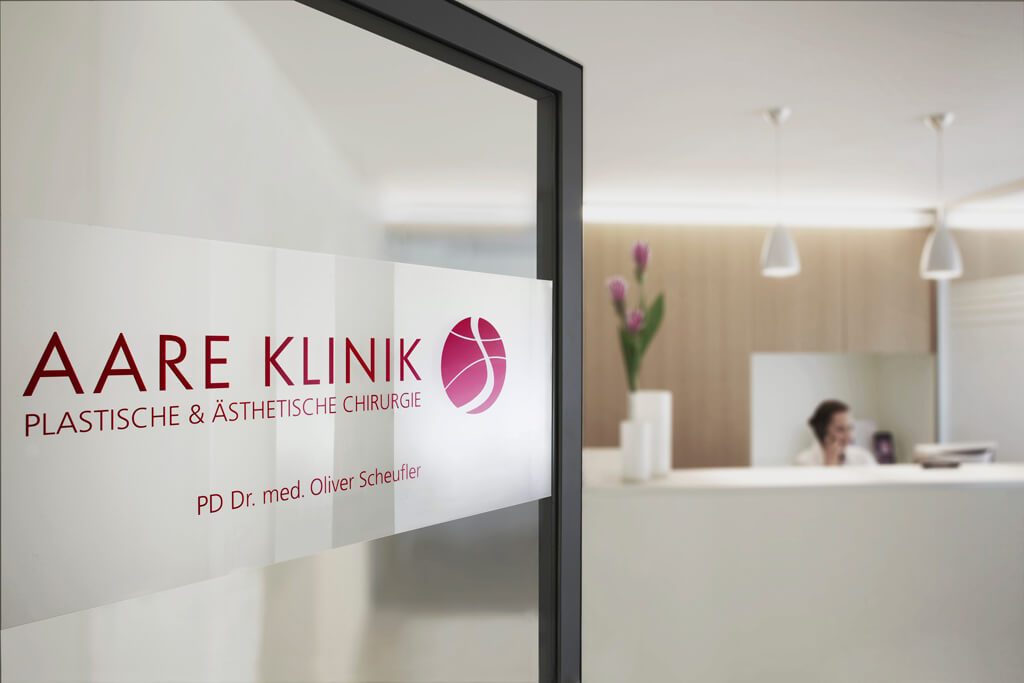 The various treatments available at the clinic will be presented to you according to body regions: face (e.g., facelift or wrinkle treatment), breast (e.g. breast enlargement) and body (e.g., liposuction or intimate surgery), so you can quickly find all the information you require.
Although the AARE KLINIK is specifically designed for outpatient aesthetic plastic surgery, the clinic nevertheless offers you a broad and comprehensive, 'head to toe' treatment spectrum. These include aesthetic facial surgery and nasal surgery, aesthetic and reconstructive breast surgery, body surgery and intimate surgery. The following operations are performed primarily by Dr Scheufler:
FACIAL SURGERY and treatments
Nose correction (rhinoplasty)
Upper and lower eyelid surgery (blepharoplasty)
Forehead lift/temporal lift
Neck and cheek lift (facelift)
Micro-fat/nano-fat treatment (lipofilling)
Ear correction (otoplasty)
BREAST Surgery and Treatments
Breast enlargement (augmentation mammaplasty) with implants/fat tissue
Breast lift (mastopexy)
Breast reduction (reduction mammaplasty)
BODY surgery and treatments
Tummy tuck (abdominoplasty)
Liposuction
Thigh lift
Arm surgery (brachioplasty)
Circumferential body lift
Calf augmentation
Buttocks tightening and enlargement (gluteoplasty)
Body shaping with autologous (own) fat (lipomodeling)
genital surgery
Labia reduction/enlargement (labioplasty)
Mons veneris correction
G-spot injection
Revirgination (hymenoplasty)


MEDICAL SPA
In addition to the aesthetic-plastic surgery, also commonly known as cosmetic surgery, a variety of conservative and minimally invasive aesthetic treatments are offered in our Medical Spa at the AARE KLINIK in Bern. They can be performed on an outpatient basis and complete the range of treatments on offer. These include:
Wrinkle treatment with botulinum toxin-A
Wrinkle treatment with hyaluronic acid filler
Skin resurfacing (dermabrasio)
Laser treatment (couperosis, wrinkles, moles)
Skin exfoliation
Microneedling
PRP ('vampire lifting')


Further detailed information on the most common treatment methods can be found in the relevant sections of this website. Use this information to inform yourself in the peace and quiet of your home about the treatment you are interested in, in order to prepare yourself for your personal consultation with Dr Scheufler. If you do not find the procedure you are looking for in the overview, please contact us directly to find out if your desired treatment is offered. Often research advances quicker that one's website.
Furthermore, you will receive excellent and exclusive skincare products that help to improve the appearance of the skin and prevent skin aging. Allow our trained practice team to advise you.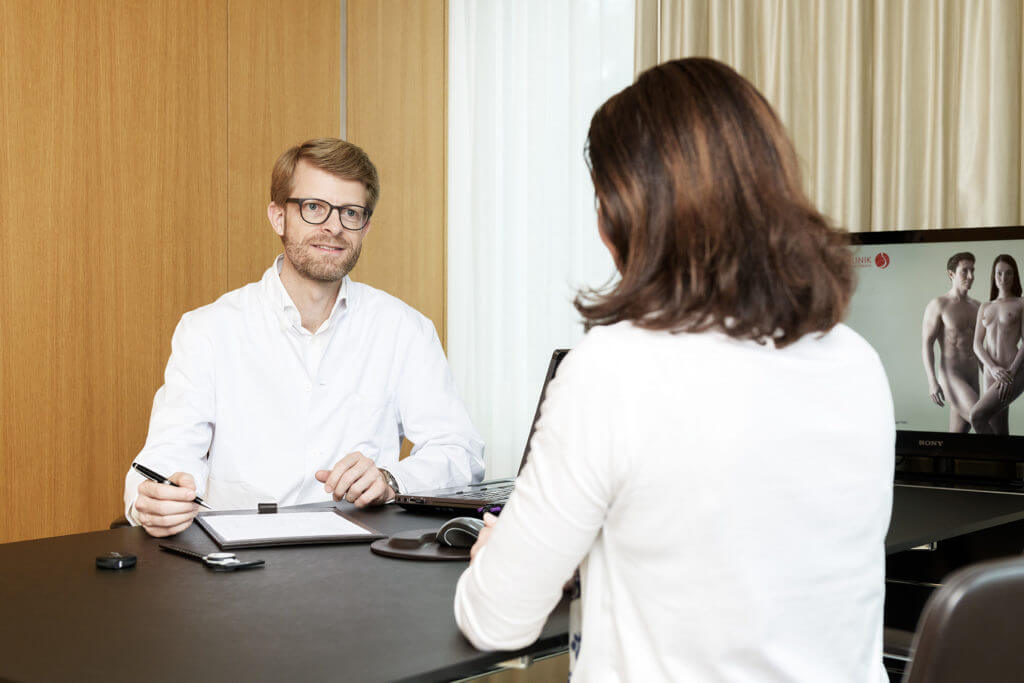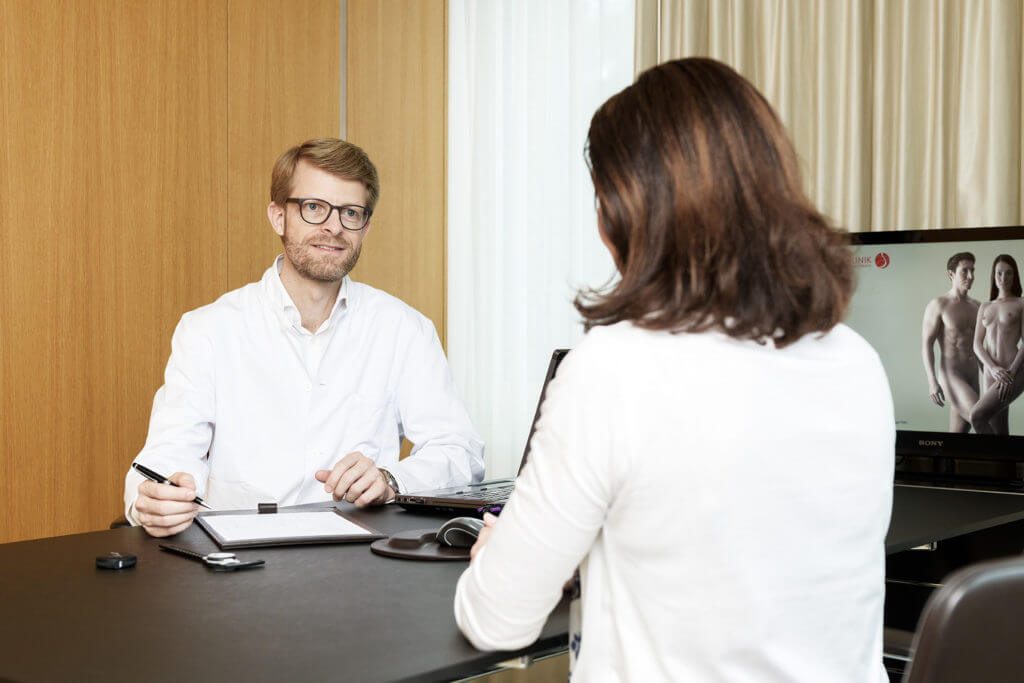 For more information, or to arrange a personal consultation, you can contact the practice by telephone, email, SMS or WhatsApp. The AARE KLINIK can be found in a central, but quiet location, on the outskirts of Bern's city centre in Kirchenfeld. The clinic is easily accessible by public transport (tram no. 6, 7 and 8) as well as by car. Parking is available behind the clinic, as well as in the blue zones.
My team and I are here for you.
Yours,
Dr med. Oliver Scheufler